Arden Plast, a 30-year experience in

sustainable, reusable, recyclable, specific protection and packaging
Arden Plast was founded in 1986 in Mouzon (Ardennes), heart of the felt industry and the Sommer factories.
Our excellence: specific  rigid packaging and protection in small and medium production runs, thanks to our expertise in the extrusion and processing of corrugated ( fluted ) polypropylene .  We have been continuously exhibiting at the Paris Villepinte Packaging Exhibition (All4Pack) since 1990 !
We are constantly investing to always be in possession of a cutting edge industrial tool, in each of our technologies and with regard to recycling. Our latest expansion has increased the built surface to 10,200 m².
Our organisation, Iso 9001 certified, our will for continuous progress and the involvement of our employees allow us to maintain the agility, reactivity and the high level of service which explain the loyalty of our customers and our sustainable growth.
Our direct customers include such groups as PSA/Opel, Renault Nissan Alliance, Toyota, Valeo, Robert Bosch in automotive industry, GlaxoSmithKline in pharmaceutics, L'Oréal in cosmetics,  ArcelorMittal in metallurgy, as well as numerous medium and small-size companies experts in their field.
Through its preservation and archiving products, ArdenPlast is also present in the largest museums and cultural institutions in France. In 2017, ArdenPlast was a patron of EPICO's European symposium organised by the Château de Versailles to demonstrate its commitment towards sustainable protection and conservation.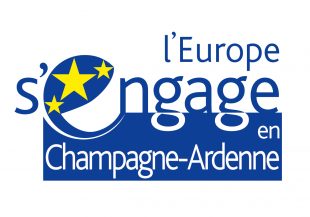 Thanks to EU supporting us with 220K€ for our brand new extrusion line